Return to Headlines
Coyote Chronicles
May 28, 2019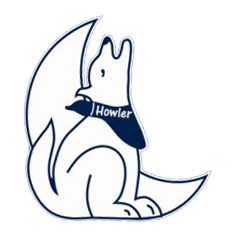 Haga clic aquí para Coyote Chronicles en español.
Gratitude and Congratulations
This year District 93 awarded a very special Distinguished Innovator Award. We are proud to share that Mrs. Toni Aigner and Mrs. Shawn Bonk were recipients from Cloverdale. Congratulations to two of our many amazing staff members. Here are pictures of them with their family and what was shared.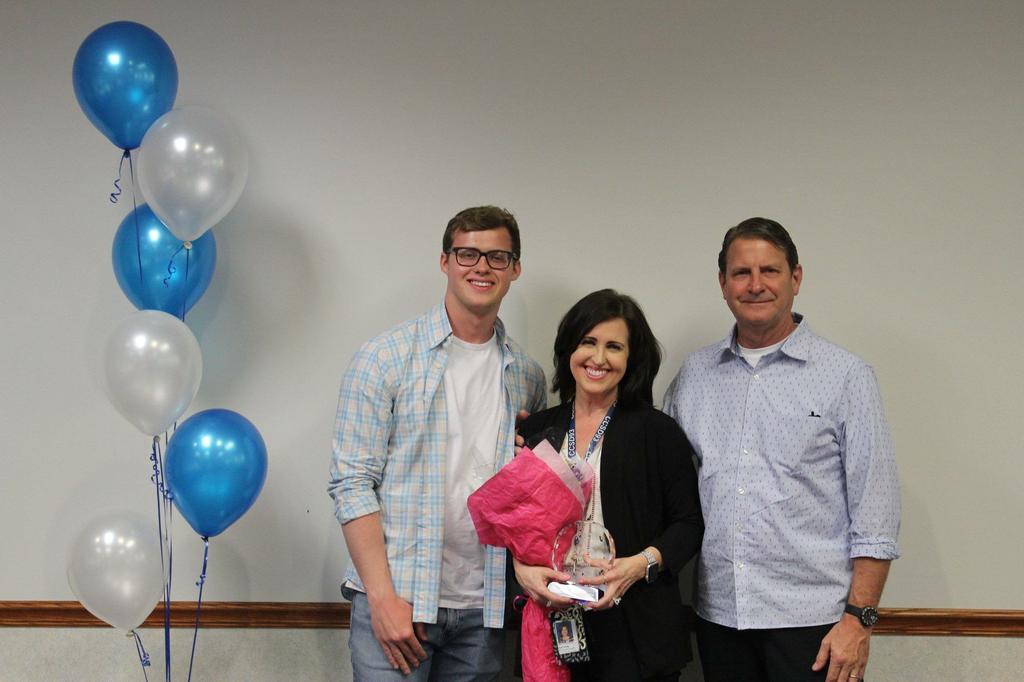 Toni shares passion and love each and everyday with all the children, staff and parents at Cloverdale. Students cannot wait to see her and know they are a valued member of the classroom community. She believes and ensures all children will succeed. Toni works to meet each child where they are and support them to believe in themselves,
Toni is a lifelong learner. She shares her passion for reading, risk taking and reflecting with her students and her colleagues. She holds herself to the highest of standards. She understands the great responsibility of teaching and learning. She models kindness, respect and dignity in all that she does.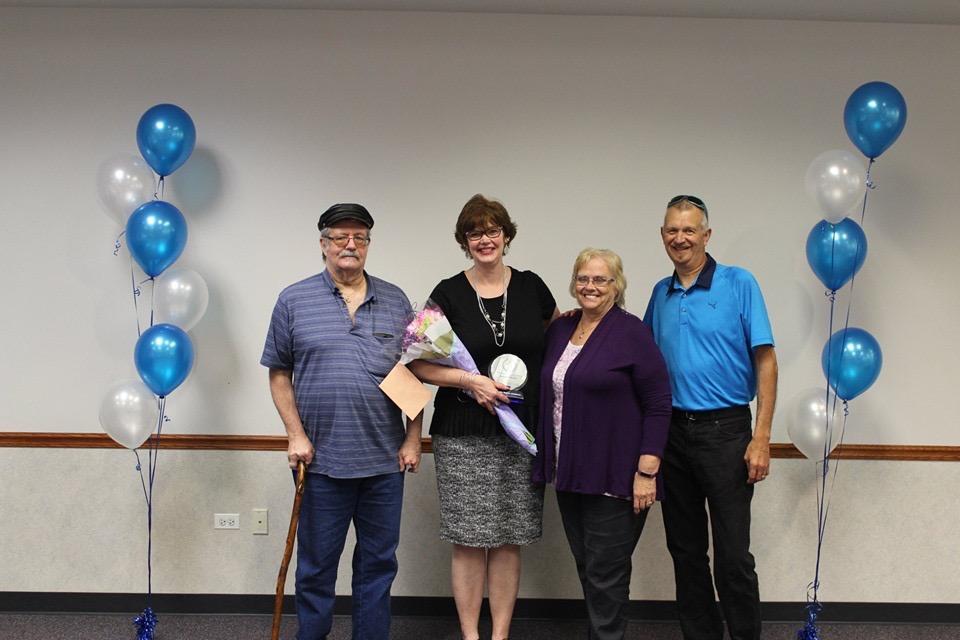 Shawn's positive mindset, belief in student choice and ingenious, out of the box ideas support Cloverdale students and staff to know anything is possible. Shawn models compassion, kindness and excitement in all that she does. Shawn has amazing ideas that support looking at learning in different ways. She truly leads the Cloverdale community to take risks and celebrate creativity.
Shawn is a lifelong learner. She shares her interests and passions with her fellow colleagues and students. She learns from students each day. Students identity, culture and passions are respected and woven into all that Shawn does. Shawn always has students well being, happiness, and learning at the center of her work.
Sharing Empathy and Kindness
Mrs. Ferris' class took part in the Global Kind Project. We are excited to share that the 2019 Global Kind Project shared their tweet about the kindness board the class created. Thank you for teaching kindness, empathy and love in all that you do!
Continuing to sprinkle kindness as we take part in the Global Kind Project
@CloverdaleElem
@ccsd93
#GKP19
#firstgrade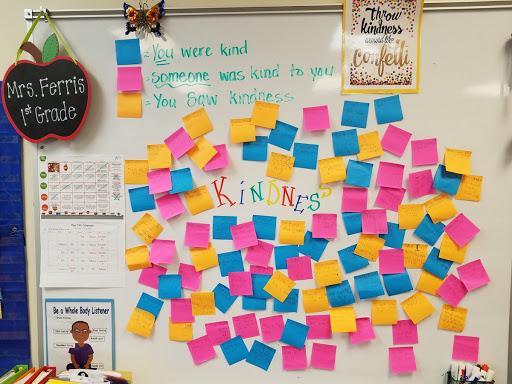 Thank you to all parents and volunteers for another successful Field Day on Friday. We braved the sprinkles, enjoyed the overcast weather and weren't afraid to get a little dirty with our friends! We are humbled by the support of the community to make Cloverdale a fantastic place to grow and learn.
New Student Registration
If you know of someone who will need to register a student in District 93 for the 2019-2020 school year, please share this information. New student registration will take place on Thursday, August 1 at Cloverdale School. Students who need to register for Stratford Middle School, Cloverdale, Elsie Johnson and Roy DeShane Elementary should come to Cloverdale from 7:30-1:00 and 4:00-7:00 pm. Please bring a certified or original birth certificate and an photo ID. You will be asked to complete online registration at that time. Residency will be verified within a few days.

New Family Day

For the 2019-2020 School Year, all elementary schools will have a new family day. We will welcome all kindergartners and any new students in grades 1-5 to tour the school, be the first to join new friends on our awesome new playground and to ride a school bus. This will take place on Thursday, August 8 from 1:00- about 2:30. More information will be forthcoming, but mark your calendars.

Important Upcoming Dates:

Monday, June 3- Last Day of School

Thursday, August 1- New Student Registration - Cloverdale School- 7:30-1:00 and 4:00-7:00 pm

Saturday, August 3- Cloverdale Playground Build- Begins at 8:00 am

Thursday, August 8- New Family Day at all Elementary Schools- 1:00 pm

Tuesday, August 13- Meet The Teacher- 2:00-3:30 pm

Wednesday, August 14- First Day of School! 8:45-3:45 for all students

Friday, August 16- Back to School Picnic sponsored by the PTA- 6:00-7:30 pm

Tuesday, August 20- Curriculum Night- Grades 3-5 6:30-7:30 pm

Wednesday, August 21- Curriculum Night- Grades K-2 6:30-7:30 pm

Thank you for another amazing year. We wish Mr. Kyle continued success as he moves to the principal of Carol Stream School. We are looking forward to Mrs. Gray joining our team. We wish you a wonderful summer where you build cherished memories with your children.

Sincerely,

Mrs. McCarry
High-quality communication is one of our goals. We welcome your feedback. Please call 630-588-5300 or email us with your comments or suggestions.