Return to Headlines
Coyote Chronicles
March 18, 2019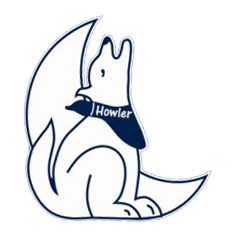 Haga clic aquí para Coyote Chronicles en español.
Thank you to our amazing second grade musical club and Ms. Klappauf for a star studded performance of Go Fish! Thank you to families who came out to cheer them on!
PTA Events
The yearbook committee needs your photos! Please submit photos from classroom parties and Cloverdale sponsored events such as Holiday Workshop, Community Days, Assemblies, PBIS days (i.e. crazy hair day), etc. Photos should be emailed to cloverdale.yearbook@gmail.com. Deadline to submit photos is Friday, March 22nd.
Here are rooms without pictures: Sheptock, Medrano, Rybowiak, Staszcuk, Henek, Wirth, Dravet, Mennella, Easter/Metzke, Kimes , Nakamoto, Fitzgerald, Johnson and Musacchio.
Come out and join us at McTeacher Night on April 2 from 5-8 pm. Many staff members are volunteering to serve families at McDonalds, 72 Stratford Square in Bloomingdale. A percentage of the proceeds will go to our PTA.
If you were the winner of the lunch with the principal or parking spot for Halloween from the Bingo Night in February, would you please email Mrs. McCarry
mccarrk@ccsd93.com
. We want to work to get you those prizes.
Family Series
Our district will be providing a full series program for caregivers and children. Elements of the Changing Children's Worlds workshops along with hands on activities for both parents and children will be provided. The program focuses on the positive development and well-being of children and caregivers. The whole family is encouraged to attend. Please see this
link
for more information.
Fourth Grade Parents
Just a reminder to parents of fourth grade students: We will host a parent night for the fourth grade Human Growth and Development presentation on March 20 at 7:00 pm at the District Office. This is for parents only. Use this link for more information. This
link
is the letter that was previously sent to all fourth grade parents.
Important Upcoming Events
Wednesday, March 20- CCSD93 Robert Crown 4th Grade Parent Night- 7:00 pm- District Office
Thursday, March 21- Board of Education Meeting- 7:00 pm- District Office
Monday, March 25- Friday, March 29- Spring Break- No School
Monday, April 1- Classes resume
Tuesday, April 2- McTeacher Night- 5-8 pm- McDonalds at 72 Stratford Square, Bloomingdale
First 2 weeks of April- Illinois Assessment of Readiness- 3rd-5th grade
Have a great week,
Mrs. McCarry and Mr. Kyle
High-quality communication is one of our goals. We welcome your feedback. Please call 630-588-5300 or email us with your comments or suggestions.