Return to Headlines
Coyote Chronicles
January 14, 2019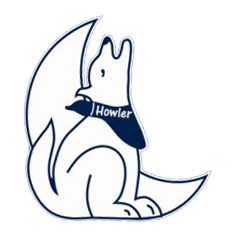 Haga clic aquí para Coyote Chronicles en español.
Dear Cloverdale Families,
Family Reading Night
Family Reading Night is coming on Wednesday, January 23 from 6:00-8:00 pm. We have Aaron Reynolds, the author who will speak, guest readers, crafts and a book fair. These are just a few of the exciting opportunities that will happen. Please save the date.
Social Emotional Learning
CCSD93 has fully implemented Second Step in all elementary classrooms. This is a curriculum that helps us support Social Emotional Learning. It is an exciting tool that supports building empathy, understanding of one another and promoting safety and well being in our entire community. Students participate in lessons at each grade level that focus on skills for learning, empathy, emotion management and problem solving.
For more information, please visit
https://www.secondstep.org/
Need Your Help
Please be respectful and do not park in neighbor's driveways or in the parking spots that are clearly labeled for Steeple Chase. In addition, please remain on the sidewalk and refrain from cutting through yards in Steeple Chase Condos. Recently, I have received phone calls from neighbors and police. We ask for your help to remain polite neighbors to the community.
Important Upcoming Dates
Skate Night will be held on Thursday, January 31 from 6:30-8:30 pm. This is at Coachlite in Roselle. The time stated last week was incorrect.
Tuesday, January 15- PTA Meeting- 7:00 pm- Cloverdale Innovation Center
Thursday, January 17- Pre School Registration at the Early Childhood Center
Monday, January 21- Dr. Martin Luther King Jr. Holiday, No School
Wednesday, January 23- Cloverdale Family Reading Night- 6:00-8:00 pm
Thursday, January 24- Board of Education Meeting- 7:00 pm- District Office
Tuesday, January 29- 5th Grade Band Concert- 6:30 pm- Stratford Middle School
Thursday, January 31- PTA Skate Night- 6:30-8:30 pm- Coachlite
Have a nice week,
Mrs. McCarry and Mr. Kyle
High-quality communication is one of our goals. We welcome your feedback. Please call 630-588-5300 or email us with your comments or suggestions.