Return to Headlines
Puppies' Pride School Newsletter
The Puppies' Pride Newsletter
CCSD93 Early Childhood Center
November 15, 2018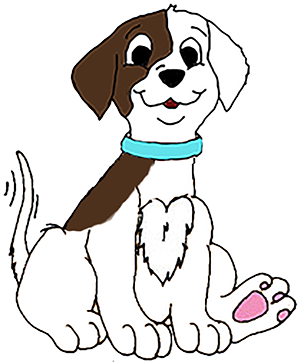 We have been very busy here at the Early Childhood Center!
American Education Week
Today was our classroom Open House in honor of American Education Week. We were so positively overwhelmed by the number of parents and grandparents that are visiting our classrooms today! Thank you for taking time out of your busy days to join us! It was great to see all of our families joining in learning through play in our preschool day!
Parent Teacher Conferences
Parent Teacher Conferences will be held this Monday and Tuesday, November 19th and 20th. This is a great opportunity for parents to connect with their child's teacher about their child's education. If you have not yet already done so, please schedule your conference through PTC Wizard. You can sign up for conferences anytime between now and Friday, November 16 at noon. Visit www.ccsd93.com/PTC for more details. If you miss the deadline, please contact our school office at (630) 307-3750.
Book Fairs
During Parent Teacher Conferences, we will be hosting a Book Fair with both Scholastic Books and Usborne Books. Before or after your conference, come visit us in the multi-purpose room to pick up some books to continue reading and encouraging a love for literacy at home.
Usborne offers a wide variety of interactive, nonfiction, activity, chapter books. They will be offering 50% of sales back to our school in free books for our classrooms. You have the opportunity to shop online before the book fair for a wider selection at https://x6359.myubam.com/1144339. If you have questions about ordering Usborne books, reach out to our consultant Stacey Bextel at UBAMStacey@gmail.com
Because the Book Fair will be in the motor room this year, our office staff will not be able to assist. Our parent helpers are even more important this year! If you would like to volunteer to assist with the Scholastic Book Fair on either Monday, November 19th, or Tuesday, November 20th, please sign up at https://tinyurl.com/ECCBookFair.
Parent Pack Fundraisers
Our Parent Pack also running a fundraiser through Art to Remember. You should have received a flier today, with your child's artwork on it, showcasing different options you can purchase with your child's artwork featured on it. There are 40 products to choose from including but not limited to jewelry, prints, home goods, clothing, and much more! The deadline for ordering these products is Monday, November 26th at 3:20 pm. You may order online or drop off your order form in our office from 12-8 on Monday, November 19th, or Tuesday November 20th. Thank you so much to Katie Raymond, parent of a child in Ms. Katie's class, for arranging this fantastic fundraiser in record time!
If you would like to assist with organizing orders for Art to Remember on Monday, November 26th for either our AM or PM session, please contact our office.
We would also like to thank Heidi Zambrano, parent of a child in Ms. Kate's class, for organizing our first restaurant fundraiser with McAlister's Deli. We were able to raise over $250 with everyone's help. It was a great seeing so many families and friends getting together to support our school and we look forward to our next night out coming soon.
Library Volunteers
Last, we are still looking for parent volunteers for our afternoon library checkout cart. Thank you to our AM session volunteers, Olena Legeyda, Amanda Porzel, and Jessica Del Muro for getting this started for our AM session students. The students have been so excited to be able to check out their own books to bring home and read. If you are interested in helping our PM session classes get this started, please contact Micheale Griffiths, Help Desk Paraprofessional, at (630) 307-3840. Volunteers are needed on Tuesday and Wednesday mornings.
Thank you for your continued support. We are excited to see all of our families at conferences next week!
Sincerely,
Rosary Horne, Principal
Nichole Casolari, Assistant Principal
High-quality communication is one of our goals. We welcome your feedback. Please call 630-307-3750 or email us with your comments or suggestions.