Return to Headlines
The Puppies' Pride Newsletter CCSD93 Early Childhood Center September 3, 2020
The Puppies' Pride Newsletter
CCSD93 Early Childhood Center
September 3, 2020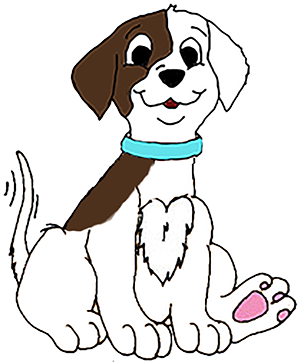 Dear Parents & Guardians,
As we wrap up our second full week of remote learning, we have so much to celebrate!
Many, many children and adults have been connecting via zoom this week!
We have seen attendance and active participation grow each day!
Parents have been sharing positive comments and experiences, reporting that children are looking forward to seeing their teachers and classmates on the iPad!
Teachers are getting more and more creative and discovering new ways to engage preschoolers from afar!
Teachers have set up and shared their "rooms" on Clever and parents are connecting there, as well as on Seesaw, daily.
Tech issues are decreasing and success rates for connecting via Zoom, Clever and Seesaw are increasing!!
We appreciate your positive attitude and perseverance as we worked through tech issues, built schedules for therapies, and moved forward with remote learning this second week. We look forward to working together with you throughout this year, creating a great preschool experience for your child wherever we may be!
Sincerely,
Rosary
Curriculum Night 2020
While all students are remote, the ECC is committed to providing virtual experiences that as closely replicate in-person events as possible. Along these lines, we will host a virtual Curriculum Night on Tuesday, September 8th at 7:00 p.m. By attending Curriculum Night virtually, you will become better acquainted with your child's education and our school this school year through video presentations from our administrators and teachers.
The evening will begin with families collectively joining me and our assistant principals for a singular YouTube Premiere Curriculum Night event where you will receive a general overview on the school year, including our goals and important notes about Remote Learning. From there, you will be linked to a website where you will find videos from your child's teachers. Teachers will cover how they are working to build relationships, how students are being supported academically, information about assessment and grading, and more.
Please be sure to join us for the virtual Curriculum Night on Tuesday, September 8th at 7:00 p.m. by visiting www.ccsd93.com/ECCCurr2020. You will be sent email, text, and app push reminders with your child's YouTube Premiere Curriculum Night link the day before and the evening of the event.
Individual Student Schedules
To make each child's daily schedule clear for their parents, guardians and caregivers, all teachers are emailing parents with an individual weekly schedule for their child. The schedules will show the time, purpose and zoom link for each time that a child is expected to join us on zoom. This will be listed by day to make it easier for parents to share schedules with one another, grandparents or caregivers who are helping the children log on each day. You should receive this schedule by the end of the day tomorrow. If you do not receive your child's schedule by the end of the day tomorrow, please email your child's teacher.
Remote Learning - Moving Forward
Below is an update on how we are moving forward with our remote learning plan.
Every Week

Teachers will continue to hold office hours on Mondays, Wednesdays and Fridays to answer your questions and help you with choice board activities.
Service providers will also hold office hours throughout the week to answer questions and clarify therapy goals and activities. Service providers will contact families of the children they serve with their office hours and zoom links.
Teachers will continue to send a newsletter home each Friday. Newsletters will contain the choice board for the following week, and a list of any materials needed for live lessons (with the teacher) the following week.

Teachers and service providers will be using Seesaw more and more often to send assignments, videos and even notes to parents. Please be sure to check your Seesaw Family account daily.

Next Week: 9/8- 9/11
All children and families will continue to attend circle time each day. (AM Classes: 8:15, PM Classes: 12:35)
All children and families will now attend rotations or small groups with their child's teacher one time per day, as scheduled with your child's teacher.
All children and families who receive special education services will participate consistently in their therapy times via zoom with their service providers.
Families will try to choose two to three activities per day from the choice board. (The choice board is a menu of activities to engage in with your child each week. Choice board activities are to be done when it is best for the family's schedule.)
Following Week: 9/14 - 9/18
Families will now try to fully implement the choice board, referring to the minutes listed on each section of the choice board as the goal for activities in that section each day. Please remember that choice board activities are to be done when it is best for the family's schedule. The ECC staff understands that some days you will get more activities done and some days you will get less done. That is ok. The most important thing is that we continue to make learning a positive and interesting time for children to interact with others in their family while learning.
All children and families continue to attend circle time each day. (AM Classes: 8:15, PM Classes: 12:35)
All families and children will continue to attend rotations or small groups with their child's teacher one time per day, as scheduled with your child's teacher.
All children and families who receive special education services will continue to participate consistently in their therapy times via zoom with their service providers.
Attendance
While we are in remote learning we will continue to take attendance as required of all public schools. Attendance will be taken during circle time each day. Your child will be marked "here" only if your child is visible, with the video/camera on, during the zoom call. If an iPad is connected via zoom but the video is off we will not be able to see your child and he/she will be marked absent.
Any time your child is absent (unable to join the remote learning activities that day), please call the office as you normally would. If a child is not present at circle time and a call to the office is not received, a staff member will call the parents/guardians and ask for the reason for the child's absence.
Please note, if you have a reason that prevents you from connecting your child to the remote learning activities for the day, such as a doctor's appointment or a family trip, please call the office and let us know. Please do not feel compelled to connect to zoom while also trying to balance the appointment or other location you are at.
Helping Your Child on Zoom
Remote Learning with preschoolers is challenging and it takes a village to make it happen! As I have popped in to circle times in each classroom this week, I have seen that families and teachers are working together to make the best of the situation we find ourselves in! THANK YOU! The children are logged on and are often engaged, participating and joining in with the teacher and their classmates. Even with all of this support, though, learning remotely can be engaging for a preschooler in one moment and in the next moment they are no longer on the screen! To help us all make the most of our remote learning sessions, please practice the following steps whenever your child has a remote learning session:
Establish a space in your home for "school time." This is very important. When children come to our school, they know what our PBIS expectations are and what they are going to do. It is very important that you establish this at home so they also know it is time to focus on school, participate with the teacher, follow PBIS expectations etc when they go to their "school time" space. If you choose to zoom from other locations, such as a bed, the car, a favorite play area, etc. expectations are confusing for your child.
Here are some tips for setting up a "school time" location in your home:
Choose a location away from your child's toys.
Choose a location that does NOT face the TV or busy area in your home.
Keep your child's iPad in that location.
Choose a seat/chair that is the right size for your child and the right size for the table/surface the iPad will be on.
Find a way to stand the ipad up so that your child can easily see the screen and your child can be easily seen by the teacher. (This also requires good lighting.)
Post the listening rules that were in included in the Home Learning Kits in this school time space where it is easy for your child to see them.
Make sure there is room for YOU in this space so you can join your child and help navigate zoom.
Store your child's home learning kit/bag nearby and out of your child's reach. (This helps children remember that those supplies are for school activities only.)

Help your child be dressed for school. Just as the clothes we wear signal to our body what our behavior and mindset should be, it does the same for children. Children learn very early that PJs are for sleeping, snuggling and relaxing, and school clothes are for sitting up, paying attention and joining in.
Log on before the start time. Because the attention span of a three and four year old is short, our zoom sessions are short, too. Please log on before the start time so your child is ready to go when the session begins and he/she doesn't miss anything.
Change the name on zoom to show your child's first name. Please be sure NOT to change the name of the iPad, as that will cause all apps to be wiped from the iPad overnight. Please change the name only in the zoom session. This can be done by clicking on the 3 small dots in the upper right hand corner of your child' zoom picture and clicking on rename.
Make sure your child can be seen by the teacher - video on.
MUTE your microphone as you enter the room and mute it anytime that the children should be listening to the teacher or another child. UNMUTE when it is your child's turn to share.
Don't be afraid to have your face show with your child. We are delighted to see you joining us and helping your child engage during remote learning! Thank you!
Special Education Services
Service providers have been contacting families to schedule times for zoom calls to deliver special education services. All services should now be scheduled. By next week, all services should be underway.
Any questions about a child's special education services or any component of a child's IEP should be directed to Miss Sarah, our assistant principal leading special education services at the ECC.
Coffee Chats with Miss Rosary
I am continuing our Thursday night Coffee Chats. Please join me tonight at 7 pm to discuss any non-confidential questions you may have.
Join Zoom Meeting:
https://ccsd93.zoom.us/j/84028615090?pwd=OHFVbkczMEYzOVIwSEJTZlpUcXVZUT09
or use:
Meeting ID: 840 2861 5090
Passcode: 1Parents!
High-quality communication is one of our goals. We welcome your feedback. Please call 630-307-3750 or email us with your comments or suggestions.