Return to Headlines
Parent Newsletter - March 21, 2019
Elsie Johnson
Parent Newsletter
March 21, 2019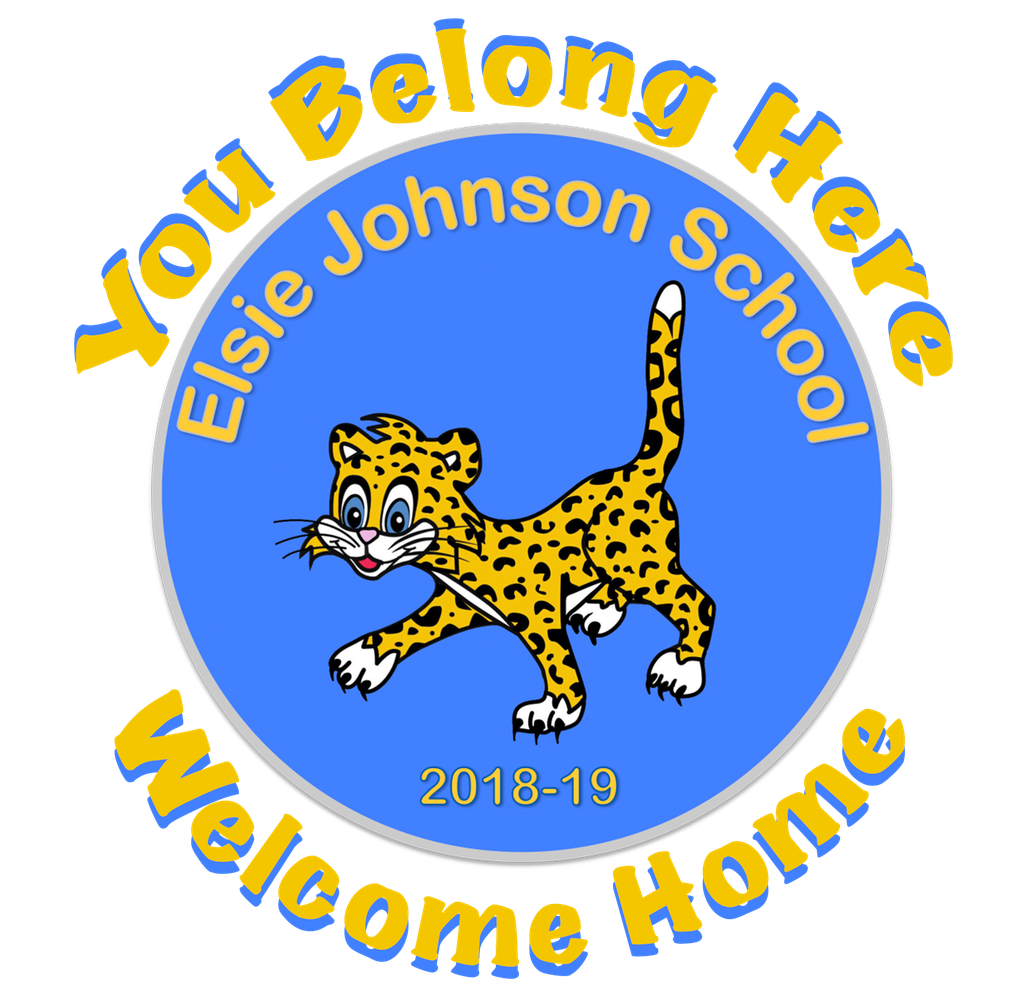 Elsie Johnson School Community,
Reminder
There is no school Monday, March 25th through Friday, March 29th for Spring Break.
Sad Farewell
It is with great sadness that we share the news that our school secretary, Ms. Norma Marttinen, is leaving Elsie Johnson School. After Spring Break, Ms Marttinen will be moving on to a new opportunity, and we wish her the best in her new position. We're sure you join us in thanking her for her years of hard work and service to our school community.
IAR Testing
Our 3rd through 5th graders will be taking the Illinois Assessment of Readiness (IAR)assessment when we return from Spring Break. The IAR assessment is designed to reflect classroom experiences; it is not a test of simple recall. It calls for critical thinking, problem-solving, and the ability to synthesize information and provide evidence for responses.
You can help your child do his or her best on the IAR assessment by:
making sure that your child attends school on the days of testing
making sure your child arrives on time to school each day of testing
making sure your child gets a good night's sleep the nights before testing
providing breakfast on the mornings of the testing (remember breakfast is available at school each day)
sending a water bottle with your child to ensure he/she stays hydrated during testing
advising your child that the tests are very important but not to worry about the tests- just do the very best he or she can
The testing schedule for this year for all grade levels:
April 2nd & 4th: ELA/Literacy
April 9th-11th: Math
All testing will take place in the mornings.
**Please ensure that your 3rd-5th grade student has headphones or earbuds during testing days because several of the assessment items contain audio components.**
Attention Parents of 5th Grade Students Attending Stratford Middle School Next Year!
Please remember to attend the Stratford Middle School Incoming 6th Grade Orientation Night on Tuesday, April 9th at 6:30 pm.
Innovation Summer Camp
This summer, students are invited to attend CCSD93 Innovation Camp, June 17-21, 2019 at Cloverdale School. Registration opens April 1st and ends April 15th through the CCSD93 Innovation Camp Website. (Online registration forms are available in English and Spanish.) Cost is $45 for the week, and students are encouraged to ride the bus from Elsie Johnson School to Coverdale each day. There are a number of fee waivers available. If your child is interested in attending, and you are concerned about paying the fee, please contact Ms. Sikich ASAP. (sikichr@ccs93.com or 630-671-8800)
PTA Fundraiser
Remember to order delicious Butter Braids to support the PTA. All orders will be accepted now through April 3rd. More information and the order form can be found in the March PTA Newsletter, click HERE.
Save the Date!
Our Open House will be on Thursday, April 18th from 6:30-8:00 pm. Families will have the opportunity to visit classrooms, view artwork on display, and participate in fun literacy activities in the Innovation Center and the gym! There will also be a Scholastic Book Fair in the Innovation Center offering a buy one get one free on all sales! Please plan on attending to celebrate the learning your student has done this year! An invitation asking for an RSVP will be sent home shortly.
Returning Student Registration for 2019-20
Returning student registration for the 2019-20 school year will again be completed online this year. Additional information regarding this process will be provided from the CCSD93 District Office in the near future.
Hanover Park Health & Resource Fair
Please see the information below: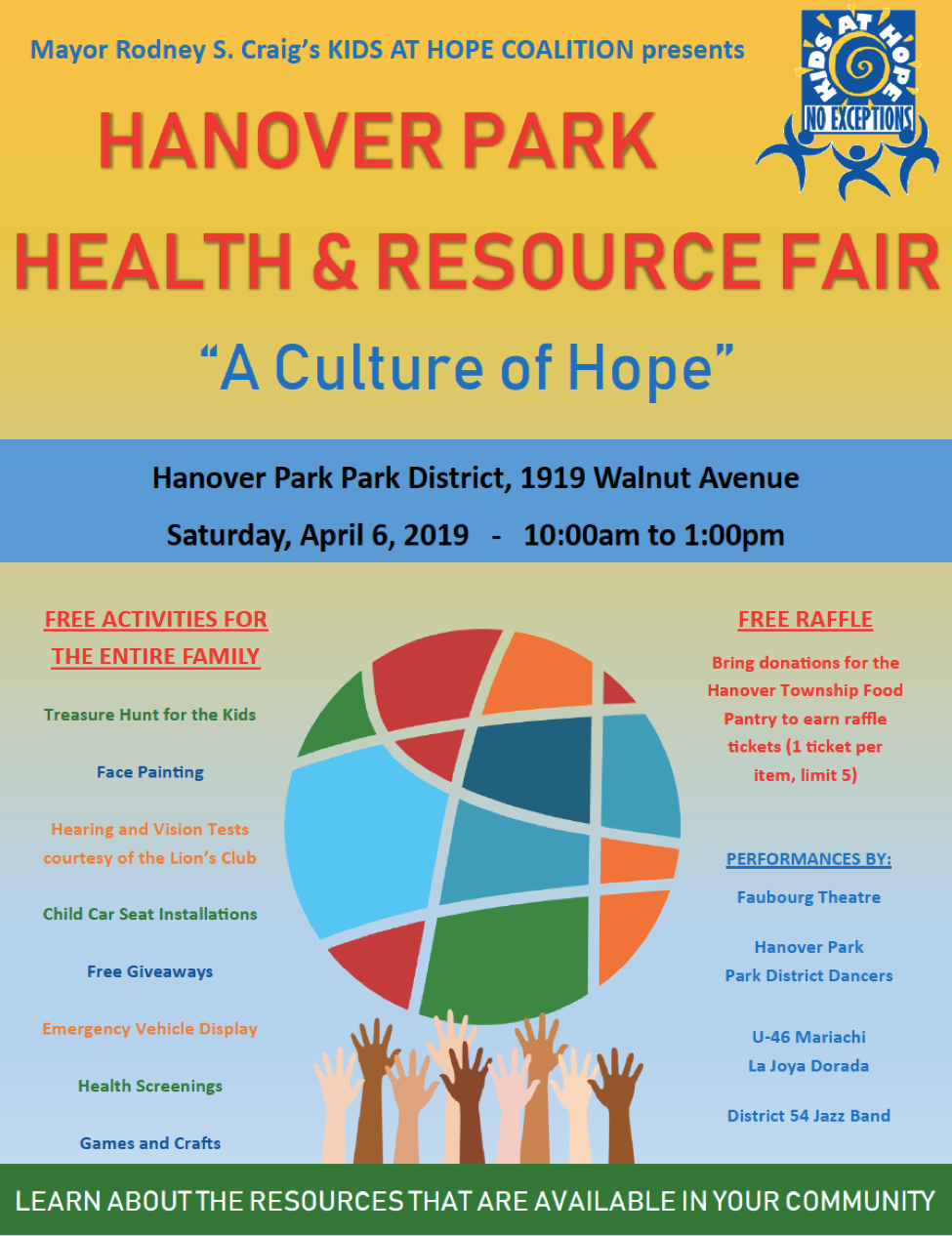 Warmest Regards,
Ms. Rosanne Sikich, Principal
Mrs. Sherri Massa, Assistant Principal
Comunidad Elsie Johnson,
Recordatorio
No hay clases de lunes, 25 de marzo a viernes, 29 de marzo para las vacaciones de primavera.
Triste Despedida
Me da tristeza en compartir la noticia que la secretaria de nuestra escuela, la Sra. Norma Marttinen, se retira de la escuela Elsie Johnson. Después de las vacaciones de primavera, la Sra. Marttinen se mudará a un nuevo trabajo, y le deseamos lo mejor en su nueva posición. Estamos seguros que ustedes también le dan gracias por sus años de trabajo y servicio a nuestra comunidad escolar.
Pruebas de IAR
Nuestros estudiantes de 3er a 5to grado tomarán la Evaluación de Preparación de Illinois (IAR)cuando regresemos de las vacaciones de primavera. La evaluación IAR está diseñada para reflejar las experiencias en el aula; No es una prueba de memorización. Requiere pensamiento crítico, resolución de problemas y la capacidad de sintetizar información y proporcionar evidencia para las respuestas.
Puede ayudar a su hijo/a en hacer su mejor esfuerzo en la evaluación de IAR:
asegurándose de que su hijo asista a la escuela los días de las pruebas,
asegurándose de que llegue a tiempo a la escuela cada día de las pruebas,
asegurándose de que su hijo/a duerma bien las noches antes de las pruebas
proporcione el desayuno en las mañanas de la prueba (recuerde que el desayuno está disponible en la escuela todos los días)
enviar una botella de agua con su hijo/a para asegurarse de que se mantenga hidratado durante la prueba
informándole a su hijo/a que las pruebas son muy importantes, pero no se preocupe; simplemente que haga lo mejor que pueda.
Calendario de pruebas este año para todos los niveles de grado:
Abril 2 y 4: ELA / Alfabetización
Abril 9 al 11: Matemáticas
Todas las pruebas se llevarán a cabo en las mañanas.
** Asegúrese de que su estudiante de 3er a 5to grado tenga auriculares o audífonos durante los días de exámenes porque varios de los elementos de evaluación contienen componentes de audio. ** ¡
¡Atención padres de estudiantes de 5to grado que asisten a Stratford Middle School el próximo año!!
Por favor, recuerde asistir a la Noche de Orientación para el 6º grado entrante de Stratford Middle School el martes, 9 de abril a las 6:30 pm.
Campamento de Verano de Innovación
Este verano, los estudiantes están invitados a asistir al Campamento de innovación de CCSD93, del 17 al 21 de junio, 2019 en la Escuela Cloverdale. La inscripción se abre el 1 de abril y se finaliza el 15 de abril a través del sitio web del Campamento de innovación CCSD93. (Los formularios de inscripción en línea están disponibles en inglés y español). El costo es
$45 por semana, animamos a los estudiantes a tomar el autobús de la escuela Elsie Johnson a Coverdale todos los días. Hay una serie de exenciones de tasas disponibles. Si su hijo/a está interesado en asistir y le preocupa pagar la tarifa, comuníquese con la Sra. Sikich lo mas antes posible. (sikichr@ccs93.com o 630-671-8800)
Recaudador de fondos de la PTA
Recuerde pedir deliciosas trenzas de pan para apoyar a la PTA. Todos los pedidos serán aceptados hasta el 3 de abril. Se puede encontrar más información y el formulario de pedido en el Boletín de la PTA de marzo, haga clic AQUÍ.
¡Reserva!
Nuestra Casa Abierta será el jueves, 18 de abril de 6:30-8:00 pm. ¡Las familias tendrán la oportunidad de visitar los salones de clase, ver las obras de arte en exhibición y participar en actividades divertidas de alfabetización en el Centro de Innovación y el gimnasio! ¡También habrá una Feria del Libro Scholastic en el Centro de Innovación que ofrecerá la compra de un libro y el próximo libro es gratis en todas las ventas! ¡Por favor planee asistir para celebrar el aprendizaje que su estudiante ha hecho este año! Una invitación solicitando un RSVP será enviada a casa en breve.
Registro de estudiantes que regresan para 2019-20
registro de estudiantes que regresan para el año escolar 2019-20 se completará nuevamente en línea este año. La oficina de distrito CCSD93 proporcionará información adicional sobre este proceso en el futuro cercano.
Feria de Recursos y Salud en Hanover Park
Por favor, vea la siguiente información: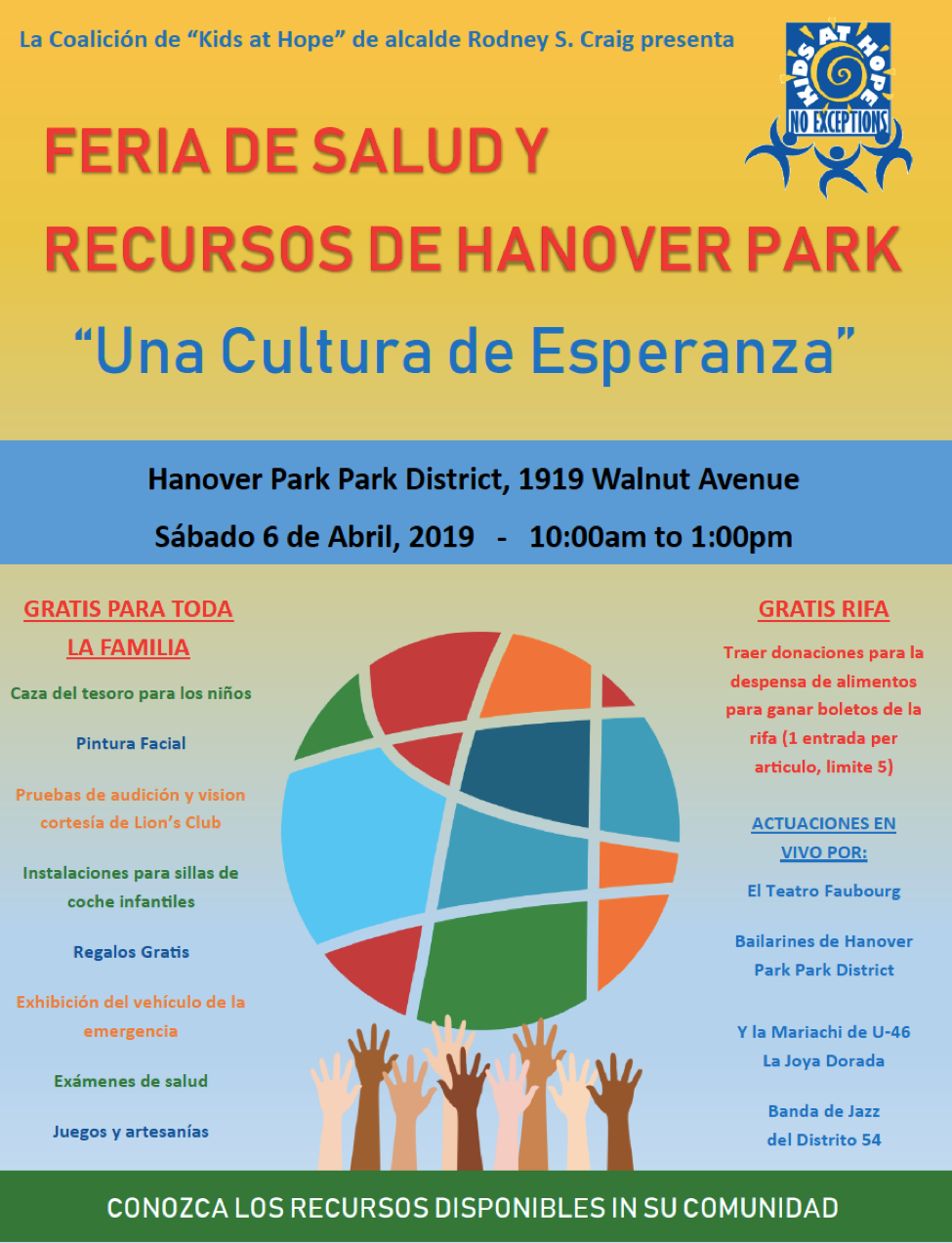 Saludos cordiales,
Sra Rosanne Sikich, Directora
Sra. Sherri Massa, Subdirectora
High-quality communication is one of our goals. We welcome your feedback. Please call 630-671-8800 or email us with your comments or suggestions.