Return to Headlines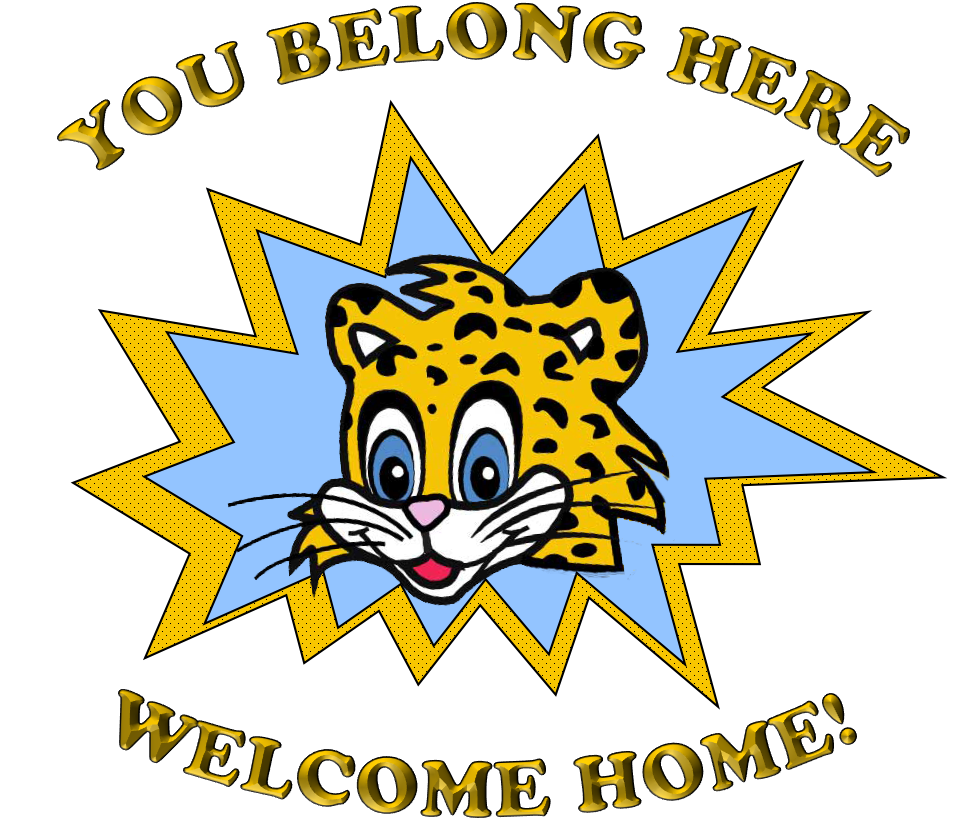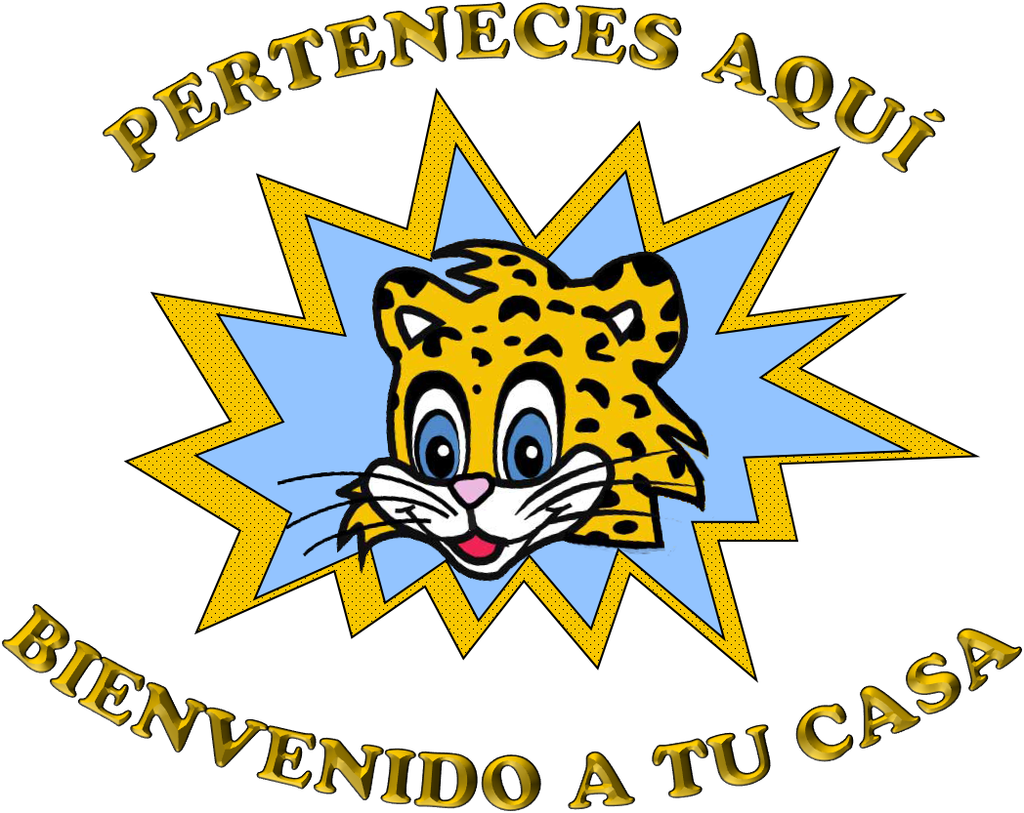 Elsie Johnson
School Newsletter
February 20, 2020
Black History Month
February is Black History Month! Be sure to ask your student about the learning activities they've been doing throughout the month, including the all-school quilt based on the book, Show Way by Jacqueline Woodson.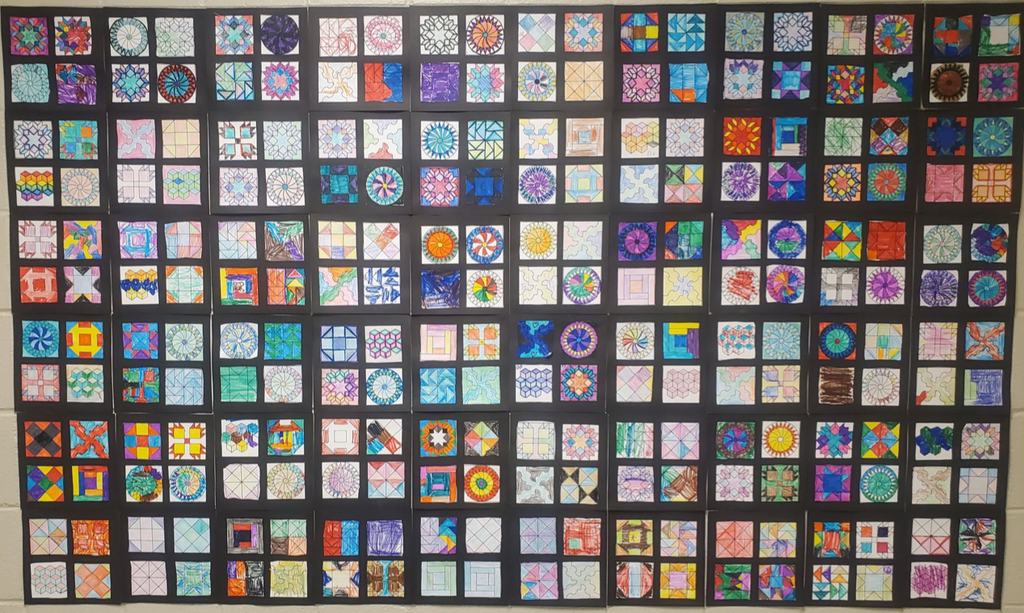 Kindergarten Registration
Please see below. Registration will take place in the Elsie Johnson School gym. (Door 7)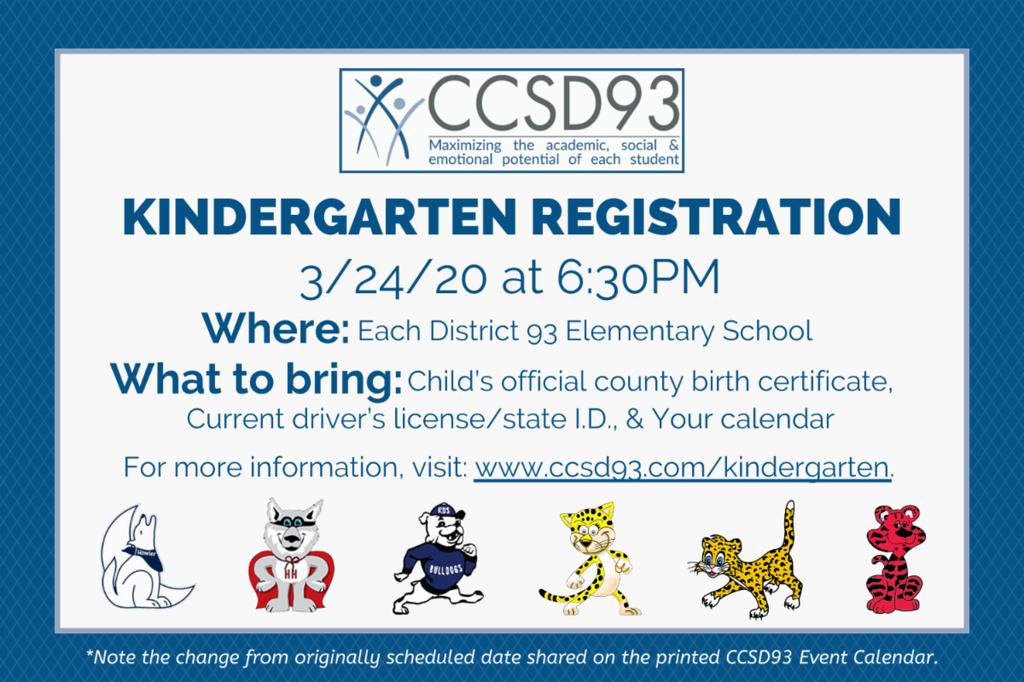 Spring Student/Parent/Teacher Conferences
Spring Student/Parent/Teacher Conferences will be held on Wednesday, February 26th and Thursday, March 5th from 4:00-8:00 pm. Online scheduling for conferences is now open. Click HERE for information on scheduling conferences for your child. If you created a PTC Wizard account at the beginning of the school year, simply click on the Elsie Johnson link towards the bottom of the page and use the 'Returning Parents' sign-in to log in using your email address and password. Otherwise, you can call the school office at (630) 671-8800 for assistance in scheduling conferences.
Class Lists for 2020-21
School teams will be working on creating class lists for the 2020-21 school year during the month of April. If you would like us to consider specific learning styles and needs of your child when making placement decisions, please submit a letter to Ms. Sikich through the school office or via email (sikichr@ccsd93.com). Specific teacher requests will not be honored. All letters must be received by March 27, 2020.
Report Cards
Report cards will be coming home in your student's backpack this Friday, February 21st. .
Reminder
There is no school on Friday, February 28th due to Teacher Institute Day.

Warmest regards,

Ms. Rosanne Sikich, Principal

Mrs. Sherri Massa, Assistant Principal

!Mes de la Historia Negra¡

Febrero es el Mes de la Historia Negra! Asegúrese de preguntarle a su estudiante todas las actividades de aprendizaje que han estado haciendo durante todo el mes, incluida la colcha de toda la escuela basado en el libro, Show Way de Jacqueline Woodson.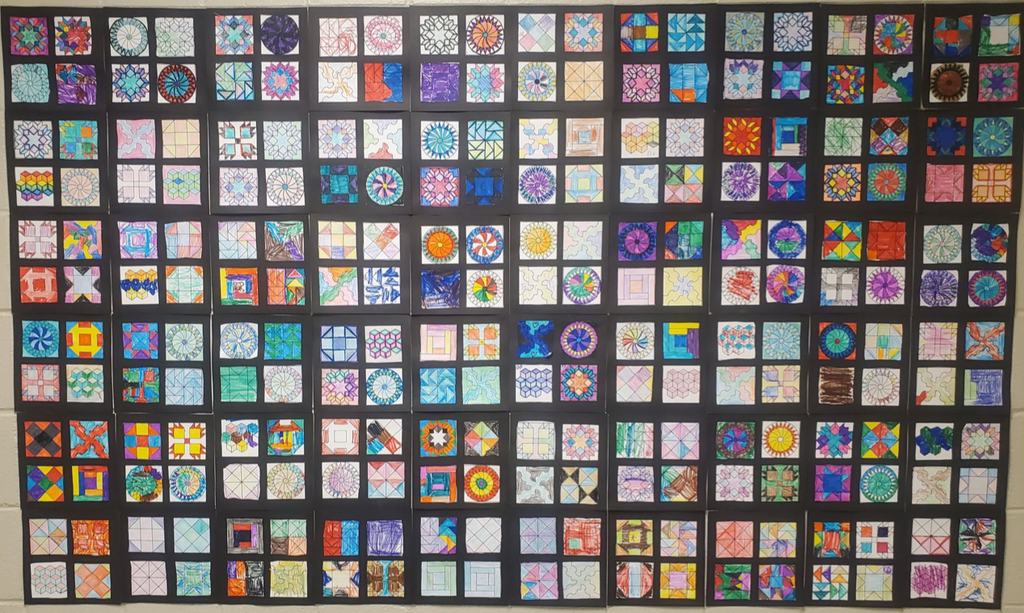 Registro de Kindergarten
Por favor vea abajo. La inscripción se realizará en el gimnasio de la escuela Elsie Johnson. (Puerta 7)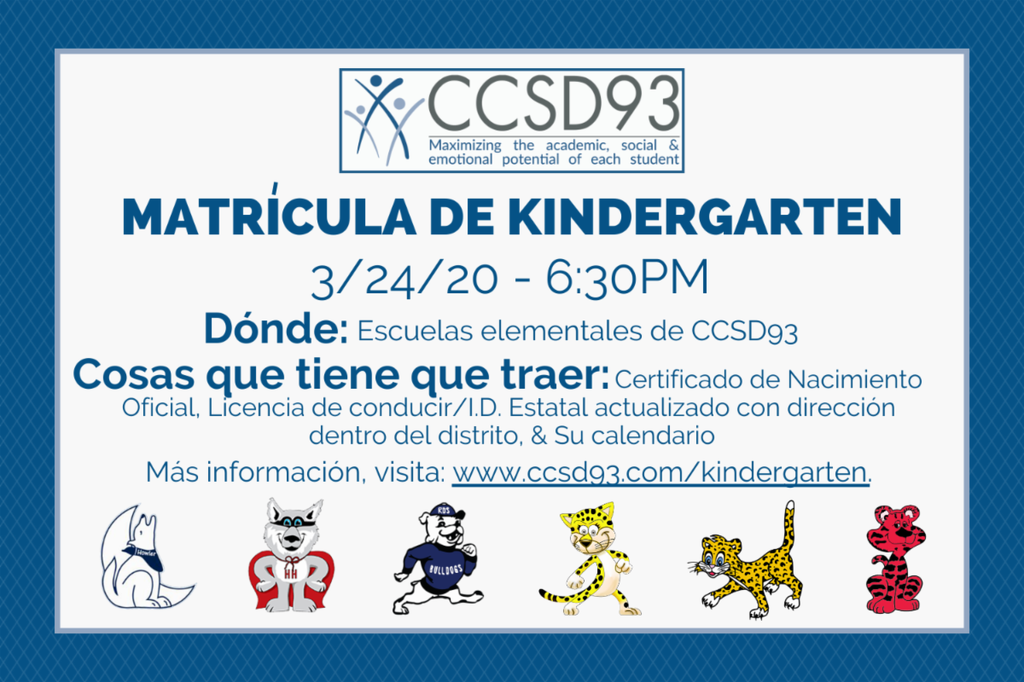 Conferencias de primavera para estudiantes / padres / maestros
Las conferencias de primavera para estudiantes / padres / maestros se llevarán a cabo el miércoles, 26 de febrero y el jueves, 5 de marzo de 4:00-8:00 pm. La programación en línea para conferencias ya está abierta. Haga clic AQUÍ para obtener información sobre cómo programar conferencias para su hijo/a. Si creó una cuenta de PTC Wizard al comienzo del año escolar, simplemente haga clic en el enlace de Elsie Johnson en la parte inferior de la página y use el inicio de sesión de 'Padres que regresan' para iniciar sesión con su dirección de correo electrónico y contraseña. De lo contrario, puede llamar a la oficina de la escuela al (630) 671-8800 para asistencia en la programación de conferencias.
Listas de clase para 2020-21
Los equipos escolares trabajarán en la creación de listas de clase para el año escolar 2020-21 durante el mes de abril. Si desea que consideremos los estilos de aprendizaje específicos y las necesidades de su hijo/a al tomar decisiones de colocación, envíe una carta a la Sra. Sikich a través de la oficina de la escuela o por correo electrónico (sikichr@ccsd93.com). No se aceptarán solicitudes específicas de maestros. Todas las cartas deben ser recibidas antes del 27 de marzo de 2020.
Boletas de calificaciones
Las boletas de calificaciones llegarán a casa en la mochila de su estudiante este viernes, 21 de febrero.
Recordatorio
No hay clases el viernes 28 de febrero debido al Día del Instituto de Maestros.
Saludos cordiales,
Sra. Rosanne Sikich, Directora
Sra. Sherri Massa, Directora Assistente
High-quality communication is one of our goals. We welcome your feedback. Please call 630-671-8800 or email us with your comments or suggestions.