Return to Headlines
Parent Newsletter August 8, 2021
Heritage Lakes
Parent Newsletter
August 8, 2021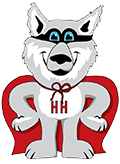 Dear Heritage Lakes Parents,
It's hard to believe that it's August already and the beginning of the school year is right around the corner. Heritage Lakes is very excited to welcome students and parents back to the 2021-2022 school year. I would like to highlight some important dates as we approach the school year.
New Student Orientation - Tuesday, August 1 - 1:00-2:30
Kindergarten students, students new to Heritage Lakes, and first grade students who were fully remote last year are invited to a New Student Orientation which will begin at 1:00 and end at 2:30 at Heritage Lakes school.
August 10
Student Placement letters will be sent electronically with teacher assignments and bus stops.
"Meet the Teacher"- Friday, August 13
It's a great opportunity for students to familiarize themselves with their learning environment for this school year. All individuals who attend must wear a mask, and we ask that siblings who aren't enrolled at the school not attend. In order to better facilitate social distancing, please attend during the following times.
2:00 - 2:45 p.m. - Students with last names beginning with A-L
2:45 - 3:30 p.m. - Students with last names beginning with M-Z
First Day of School - Monday, August 16
The first three days of school August 16, 17, and 18 are early release days. Students' days will begin at 8:45 and end at 2:15. August 19 and 20 students will attend school from 8:45-3:45.
Students should arrive at school between 8:35-8:40. Kindergarten and first grade students will line up with their teachers at door 11. Students in second and third grade will line up at the front doors with teachers (door #1). Student in fourth and fifth grade will line up at (door # 4). Staff will be outside to direct students on buses and cars to the appropriate doors. Parents can park in the back of the parking lot (or off woodhill or Knollwood) and walk their children to the door or they can drop them off and a staff member will direct your child to their teacher.
Supplemental Supplies - The Heritage Lakes supply list is posted on the Heritage Lakes web page. Please note that 2 face masks are required in addition to the one they wear to school each day and please make sure they fit their face properly.
New Staff Members
I would like to take a moment to welcome staff who are new to Heritage Lakes this school year. Please give a warm welcome to the following:
Mrs. Jean Nitch - Assistant Principal
Mrs. Deanna Taylor - Kindergarten co-teacher
Mrs. Susan Glassman - Kindergarten co-teacher
Mrs. Sandra Smrha - 3rd grade teacher
Mrs. Kristin Mitchell/Amber Tuinstra - 5th grade Job Share
Mrs. Julia Isacson - 5th grade teacher
Miss Francesca Damigella - K-1 Specialized Academic Teacher
Mrs. Amanda Christenson - Music teacher
Mrs. Ivy Martin - Paraprofessional
Mr. Jim Baumgartner - Head Custodian
Sincerely,
Mr. Yelaska
Principal
Heritage Lakes School