Return to Headlines
Parent Newsletter - September 10, 2019
Heritage Lakes
Parent Newsletter
September 10, 2019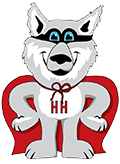 September, 9, 2019
Dear Parents:
We are off to a great start! Hard to believe we have only been in school for three weeks and so much has taken place already. Events that have taken place so far this year are Back-to-School Picnic, Curriculum Night, PBIS Kickoff Assembly, teaching of Cool Tools for all aspects of the building, and practicing an Intruder Drill in addition to all of the wonderful learning taking place in the classroom.
School Phone Number
Our previous phone number of 630-830-3500 is no longer working. If you need to call Heritage Lakes for any reason please use this number, 630-588-6200.
Safety will always be a priority at Heritage Lakes! When renovations were made to the building this summer, the front vestibule was changed to provide another measure of safety for your children. Anyone entering the front door is greeted by the receptionist (Marie Steward). Marie will ask the following questions before allowing someone to enter: Please state your name, who you wish to see during the visit, and the purpose of your visit. When entering the building for the first time you will need to have your driver's license.
Arrival to School
We reserve the front horseshoe of the school for the buses in the morning. If you are driving your child, you can drop them off at the end of the horseshoe crosswalk but please remember to drive through the middle row of the parking lot to drop off at the crosswalk. Bus supervisors are there to help direct traffic. You can also park in the back row of the parking lot and walk your child to the building. Please remember to use the crosswalks when walking your child to the building and refrain from talking on your cell phone when driving in the parking lot as it can be a busy place and your child's safety is our priority.
PTA
The first PTA meeting took place on August 26th in the Innovation Center. We appreciate everyone taking the time to participate in the PTA as they provide a great deal of support to Heritage Lakes. Please join if you haven't already. One of the many ways that we have raised funds for Heritage Lakes in the past was through the collection of Box Tops and I wanted to apprise you of some changes that are occurring with Box Tops.
Easy Ways to support Heritage Lakes Elementary School
Box Tops For education– You may have noticed that many products no longer have box tops that you can cut off. Help Heritage Lakes School by downloading the box top app and then scanning your receipts. Our school earns digital box tops! It's simple, and it adds up. Last year we earned over $250 for our school. If you notice a box top please keep clipping. You can continue to turn in your box tops to the office. Everyone is worth 10 cents for our school.
Visit http://www.boxtops4education.com for more information
EARN CASH FOR OUR SCHOOL
NO MORE CLIPPING. ALL YOU NEED IS YOUR SMARTPHONE.
The NEW and improved Box Tops mobile app uses state-of-the-art technology to scan your store receipt, find participating products and instantly add Box Tops to our school's earnings online.
LOOK FOR THE NEW LABEL:
NO MORE CLIPPING
SCANYOUR RECEIPT
SEE HOW ATBTFE.COM
SIGN UP FOR FREE
HERE'S HOW IT WORKS:
Already have an account? Sign in
BUY
BOX TOPS PRODUCTS
You can find Box Tops on hundreds of products throughout the store.
SCAN
YOUR RECEIPT
Use the app to snap a photo of your receipt within 14 days of purchase.
EARN
CASH FOR OUR SCHOOL
Box Tops earnings are identified and automatically updated at BTFE.com.
You do not need to clip or send Box Tops labels to school.
BOX TOPS CLIPS ON PACKAGES
Traditional Box Tops clips are being phased out of production but may continue to be found on many products throughout the store as packages transition to the new Box Tops labels. You can still clip these and send them to school. Please make sure each clip has a valid expiration date.
THE BOX TOPS APP AT BTFE.COM© General Mills
Mr. Yelaska and Mrs. Heinrich
High-quality communication is one of our goals. We welcome your feedback. Please call 630-588-6200 or email us with your comments or suggestions.