Return to Headlines
Parent Newsletter - October 18, 2019
Heritage Lakes
Parent Newsletter
October 18, 2019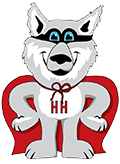 Dear Heritage Lakes Parents:
Our Heritage Lakes PTA Halloween Dance will take place today, October 18 from 6:00-8:00 pm. Please join us for a spooktacular time! Wear your costume or your favorite Halloween attire (please no fake weapons or guns). $5.00 for each child. Parents and siblings under 3 are free. All children must be accompanied by an adult.
Measure of Academic Progress reports (MAP) (grades 2-8) for Reading and (K-8) IReady Math Diagnostic reports are going home with children today. Enclosed you will find the reports along with a description of when and how the assessments are administered as well as how they are utilized. I hope you will find the reports informative.
The first trimester ends November 1. Report Cards will go home with students on November 8.
Student-led conferences will take place on November 25 and 26 from 12:00-8:00 pm. Please sign up for a time in PTC wizard if you have not already done so. If you have questions about signing up please contact the office (630) 588-6200.
As we approach Halloween, October 31, we ask that you adhere to the guidelines outlined below. Our goal is to make it a day of learning as well as a day filled with fun activities.
October 31 Guidelines:
Do not send students to school with faces painted.
Choose a student costume that adheres to the school dress code.
Refrain from bringing toy weapons.
Simple makeup that can be put on by your child at school is allowed.
Any hair color or spray needs to be done at home.
Weather permitting the Halloween parade will take place outside at approximately 2:15 on Thursday, October 31. We are hopeful for good weather, however, the parade will be CANCELED if it is raining. Please know that if it is cold we will still have the parade, therefore, students should come prepared with jackets. We will do our best to communicate if the parade is canceled by emailing everyone.
Our first priority is to keep students safe at school. We have many parent helpers on Halloween. There are parents signing students out and in to get them changed into their costumes. There are several things you can do to make this process smoother. Please make note of the following:
Students come to lunch at the following times.
11:30-12:10 - Kindergarten/1st/Holy/Harrison
12:10-12:55 - 2nd/3rd//Morley
12:45-1:25 - 4th/5th/Morley
When picking students up and dropping off please come during your child's lunchtime. If you have more than one child please pick them up and drop off during their lunch hours when possible.
Enter only through the front door to sign students in and out (Door # 1).
Room parents cannot go down to the classrooms before 2:30 and should check in at the front desk (each room should not exceed 5 room parents).
View the parade from outside. Parents and/or family members may not enter through any of the side doors during the parade.
If you have prepared treats for a party, drop them off early (marked with teacher name and room number) so runners will have time to run them to the classroom.
Make sure you have your ID with you and get here early if you plan to check in on the day of the party.

Sincerely,
Mr. Bob Yelaska
Principal
Mrs. Natalie Heinrich
Assistant Principal