Return to Headlines
Jay Stream
Parent Newsletter
May 30, 2019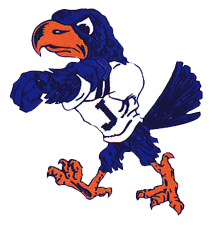 For 8th Grade Parents ONLY:
The last day of school for 8th graders is Thursday, May 30th.
Graduation
Graduation will be held on Friday, May 31st at 7:00 p.m. at Glenbard North High School. Students should arrive at 6:15 p.m. and enter through Door 1. Parents/Guardians/Family members may enter the gym at 6:15 p.m. as well, but they will enter through Door 10. Feel free to bring as many guests as you'd like, there is ample seating for all. No tickets are required for the ceremony. Please let Jodi Kreft know, by calling the school office, if you require handicapped seating, ample seating is available. No family members will be allowed to enter Door 1. Door 10 is a change from the letter mailed home earlier (stated Door 2), we were not aware GBN renumbered their doors. A picture is provided to assist you.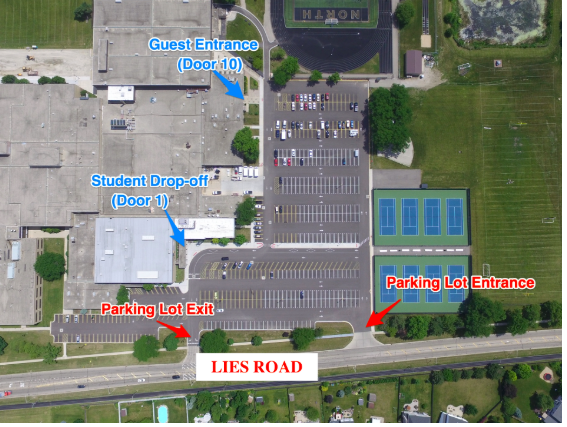 We wish to provide a dignified ceremony to recognize the achievements and this passage in the lives of our 8th graders. One of the ways you can help create a dignified ceremony is by following our requests and communicating them to your guests.
Please hold all applause until the end of the reading of all names of all graduates. Individual recognition, such as cheers or applause is distracting and inappropriate.
Remain seated/standing as the graduates recess from the gym to the field house
Meet your child outside of Door 10- do not enter the field house. Graduates will exit Door 10.
No latex balloons are allowed in GBN at any time
Any use of an air horn or noise makers will result in removal from the gym for the ceremony.
Thank you
Our PTA has done an amazing job this year providing many opportunities to our students. Our 8th graders benefit the most from the generous work of the PTA. Thanks to the PTA for hosting the 8th Grade Dance and the 8th Grade Breakfast. Students look forward to these events capping off their time at Jay Stream. Thanks to all of our PTA volunteers this year!
Goodbyes
At the end of a school year it is inevitable that we say goodbye to some folks who are leaving us. At the end of the school year Mrs. Gray will move to Cloverdale School as their Assistant Principal. Ms. Jen Miesse is taking a leave of absence for next year. Mrs. Tuinstra is also taking a leave of absence for next year. Ms. O'Rourke will also be saying goodbye in search of other pursuits. Mrs. McVey, our secretary, had her last day May 24th. She relocated to Kansas. Mrs. Tobin will be moving to the district office in a new role next year. Mr. Pietroski will be Principal here at Jay Stream Middle School. We will welcome Mr. Peranich from Stratford Middle School as one of our new Assistant Principals. Although faces will change, you can rest assured that the high quality of education you enjoy will only flourish under new leadership. Best wishes to all in their new roles.
Last Day of School
The last day of school for all 6th and 7th graders is Monday, June 3rd. This is a full day of school, but we will dismiss at the usual Monday time of 1:45 p.m. Enjoy your summer! The first day of class for the 2019-2020 school year is August 14th.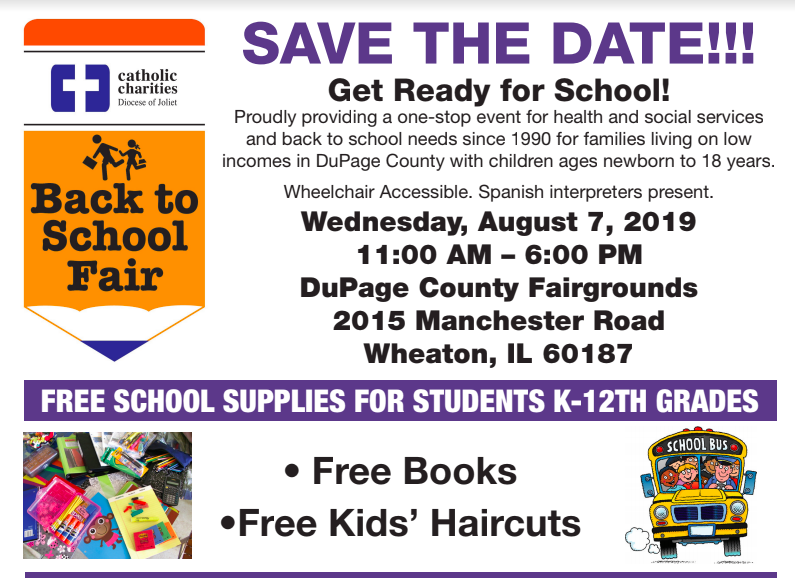 High-quality communication is one of our goals. We welcome your feedback. Please call 630-588-5200 or email us with your comments or suggestions.