Return to Headlines
Roy DeShane
Parent Newsletter
October 21, 2019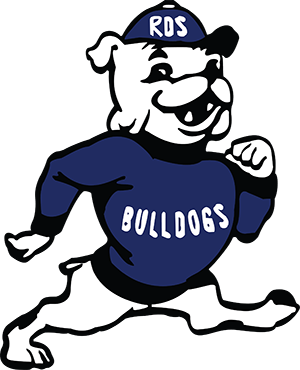 First Trimester is coming to an end
The weather is starting to change and the first trimester is coming to an end. In a few short weeks we will be one-third of the way through the school year. Everyone has put in a lot of hard work and we have made progress as a result. Our PTA has sponsored a number of activities to bring our community together so people can meet one another and pool our resources and efforts together to benefit our entire community. This Friday, October 18th the PTA has set up a Fun Fair for everyone to enjoy. Please visit Roy DeShane School starting at 6:00 PM and visit with friends, eat, play games, and support a good cause - our students!
We have also been working hard academically. The first round of NWEA Reading and iReady Math assessments have been taken and scores are being sent home Friday, October 18th. Please take a look at your student's results. We use the results as a guide for how to help each individual student grow. The information gained from the assessment provides teachers with a great deal of information about where your child is performing in different standards and what the best next steps would be to foster more growth.
We will be holding Student Led Parent/Teacher Conferences on November 25th and 26th. Please go to our web page and use the PTC Wizard scheduling program to schedule an appointment with each of your child's teachers. Conferences will be held from 12:00 to 8:00 PM on both days. These are very important times and they allow parents and teachers to work with each child and to celebrate the student's successes and plan for future improvement.
Our School Improvement Plan (SIP) goal is that by the end of the 2020-2021 school year we will have 90% of our 2nd through 5th grade students scoring above the 20% in NWEA Language, Craft, and Structure for Informational and Literary text, as well as 60% of the students scoring above the 60% in the same skill set.
Attached is a chart showing our performance for the Fall NWEA over the last 3 school years: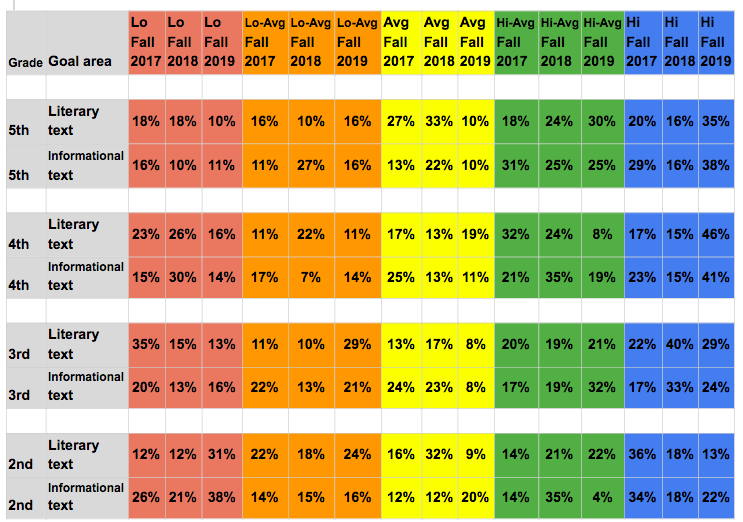 Halloween Parties
Please see the Halloween schedule and expectations for the day on the following link.
High-quality communication is one of our goals. We welcome your feedback. Please call 630-588-6300 or email us with your comments or suggestions.