Return to Headlines
Roy DeShane
Parent Newsletter
August 17, 2018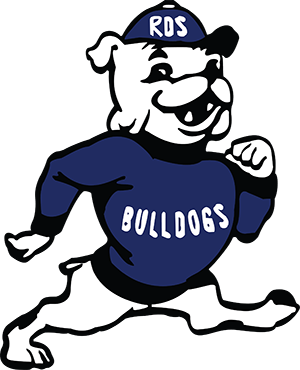 A Great Start To The New Year!
The 2018-19 school year is off to a great start at Roy DeShane School. Wednesday was our first day and you could feel the excitement from students, staff, and parents. It was great to see everyone working together and setting up organizational systems to help everyone be efficient and maximize learning. The team concept was prevalent all throughout our school community. Even our newest bulldogs, our kindergarteners, were helping one another every chance they could. We did not have one kindergartner cry when mom and dad left and they were all ecstatic to see all of the cool things set up for them in the classroom.
Kindergarteners were not the only ones excited to see new things. Thanks to the efforts of our PTA and many parent volunteers, our entire school community has a brand new playground set to use. The students were all very impressed with the new structure and had a blast trying out all of the new features. Our fourth graders came to the realization that they were older than over half the building and our fifth graders embraced the leadership role that lies ahead of them this year. They are looking forward to the challenge of leaving their mark on the future classes at Roy DeShane.
Have It All
This year we want to "Have It All." Our staff is dedicated to making sure our community strives to make the statement a reality for each member. Our Positive Behavioral Intervention System (PBIS) expectations of "Be Respectful, Be Responsible, and Be Safe" will help us achieve our goal. We will teach each member of our community, students and staff, what those three expectations look like in each area of the building on Monday. Staff members have developed lessons to define and show what it means and looks like to "Be Respectful, Be Responsible, and Be Safe," in the office, on the playground, at lunch, in the hallway, during assemblies, and all other areas of the school. We want to be clear and consistent so everyone can work together and feel like a valued member of our family. When we complete all of the "Cool Tool" lessons we are going to have an all school celebration at the end of the day Monday to honor one another and to embrace being a Roy DeShane Bulldog!
Curriculum Night Aug. 22nd
On Wednesday, August 22nd Roy DeShane will host our annual Curriculum Night presentations for our parent community. Parents who have children in kindergarten, first, or second grade will hear presentations from their child's teacher starting at 6:00 PM. Parents or students in third, fourth, and fifth grades will hear presentations from their child's teacher starting at 6:45 PM. Please be 5 - 10 minutes early so everyone is in the room at start time and distractions are kept to a minimum for everyone who attends. We all need to "Be Respectful" at Roy DeShane. Our expectations are not just for students! The adults in our community know we have to "Be Responsible" and model the behaviors we expect our children to maintain.

We look forward to seeing everyone on Wednesday. It is going to be a great year and we will "Have It All!"
High-quality communication is one of our goals. We welcome your feedback. Please call 630-588-6300 or email us with your comments or suggestions.