Return to Headlines
Roy DeShane
Parent Newsletter
March 1, 2019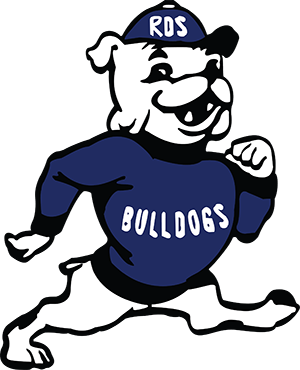 In Like A Lion, Out Like A Lamb
March is roaring in like a lion and we can only hope it will end like a lamb. We have had some extreme weather this year and it is in everyone's best interest to work together to ensure everyone is safe and healthy. Please make sure your child understands the importance of being properly dressed for the weather and comes to school with a winter coat, hat, gloves, and scarf. If you are in need of any of these supplies please contact our school office at (630)588-6300 and we will do our very best to assist you. We do have a number of people who have asked about being anonymous donors to assist those in need.
Our nurse is also working with everyone to keep the number of people who get sick to a minimum. The following is a resource she is sharing to assist parents in battling the flu.
https://www.cdc.gov/flu/pdf/freeresources/family/flu-guide-for-parents-2018.pdf
Spanish: https://espanol.cdc.gov/img/cdc/ES_71006.pd
Spring Conferences
Spring Student/Parent/Teacher Conferences are taking place at all District 93 schools. Roy DeShane hosted the first night of conferences last Thursday, February 28th. We will host our second night of Spring Conferences this Thursday, March 7th from 4:00 - 8:00 PM. You can still sign up using PTC Wizard using the following link:
Family Reading Night Roy DeShane Style
On Wednesday, February 20th, Roy DeShane hosted Family Reading Night. Over a hundred families joined us for a night of reading. Mrs. McCall, Ms. Tibble and the rest of the Roy DeShane Staff arranged various activities at three stations and then a "read aloud" for everyone took place in our Innovation Center. All students were also treated to a gift back and a book before they left for the evening. It was a wonderful experience and I would like to thank everyone who was a part of making it such a success.
Roy DeShane Host Board Of Ed. meeting on March 14th
Thursday, March 14th, Roy DeShane School will host the CCSD93 Board of Education meeting. A Board Of Education Listening Post will proceed the meeting and any community member that would like to speak directly with a Board Of Education member may do so at that time. The Listening Post will begin at 6:45 and the Board meeting will begin at 7:00 PM. We will host the meeting in our school gym and presentations will be made by a number of Roy DeShane students and staff.
Fine Arts Night at Roy DeShane is March 19th
Tuesday, March 19th, Roy DeShane will host our annual Fine Arts Night. The night will start at 6:30 PM and families are welcome to come to the school to see works of art made by our students as well as a performance put on by our Chorus. Mrs. Hall, Mrs. Kingsley and the Roy DeShane Staff collaborate to decorate the school and events so it is fun for the entire family. Please join us on March 19th for Fine Arts Night starting at 6:30 PM.
District 93 Strategic Plan and Roy DeShane School Improvement Plan
District 93's Strategic Plan has four main goals:
Goal 1: Ensure a relevant education for all students
Goal 2: Employ engaged and connected employees
Goal 3: Obtain operational excellence
Goal 4: Provide optimal learning environments
Roy DeShane School's 2018-2021 School Goal:
By the end of the 2020-2021 school year we will have 90% of our 2nd through 5th grade students scoring above the 20% in NWEA Language, Craft, and Structure for Informational and Literary text, as well as 60% of the students scoring above the 60% in the same skill set.
High-quality communication is one of our goals. We welcome your feedback. Please call 630-588-6300 or email us with your comments or suggestions.