Return to Headlines
Western Trails
Parent Newsletter
5-31-19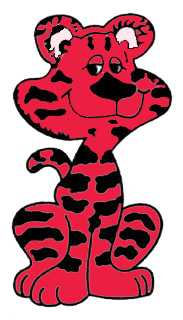 As a reminder the last day of school will be Monday, June 3rd. Students will be in attendance for a full day (8:45 a.m. to 2:15 p.m.) on the final day of school. Report cards and NWEA reports will be sent home with students on Monday.
Field Day Activities will be held on Monday, June 3rd. Our 3rd, 4th & 5th graders will participate in morning activities from 8:50 a.m. until 10:15 a.m. and the Kindergarten, 1st and 2nd graders will participate from 10:15 a.m. until 11:30 a.m..
Any parent or family member who will be attending Field Day must follow the visitor procedures by checking in at the office with identification and obtain a visitor badge prior to attending either event. To facilitate the process, we ask parents (who are already in the system) call ahead of time (630-588-6400) and let our secretaries know that you plan to attend so that your visitor badge can be preprinted and waiting for you when you arrive. If you are not currently in our system, you are welcome to come in one day next week to have your identification scanned so that you are entered into our visitor database.
Alex's Lemonade Stand Foundation for Childhood Cancer
On Monday, June 3rd, Western Trails students Fiona (3rd Grade) and Violeta (1st Grade) will be selling lemonade in honor of their brother Milo. The money raised from the lemonade sales will be donated to the Alex's Lemonade Stand Foundation for Childhood Cancer. The lemonade stand will be located on the Western Trails playground and will be open for business from 2:15 p.m. to 4:00 p.m.. Please consider sending some spare change to school with your child to donate to this worthy cause. More information can be found at https://www.alexslemonade.org/mypage/1713059.
Free Summer Lunch Program
CCSD93 is excited to again offer the Community Summer Lunch Program!
All CCSD93 students and children throughout our community age 18 and younger are invited to Carol Stream School (422 Sioux Lane, Carol Stream) for a FREE meal, games, outdoor play, and reading opportunities from 11:30 a.m. to 12:30 p.m. every weekday from June 10 until August 9!
This year, we've got new and improved hot food options like pizza, mac and cheese, and hot dogs. Be sure to note the new location. We even have bussing opportunities. Find out more at www.ccsd93.com/summerlunch. Special thanks to our many community partners!
Good Bye and Good Luck
When a school year ends it is inevitable that we say goodbye to our 5th graders and the students who are moving over the summer. We wish all of our transferring students good luck in their new schools. This year Western Trails will also say goodbye to some of our current staff members. Our longtime school secretary, Betty Bauer, 4th grade teacher Ruth Miller and paraprofessional Debbie Hoffman will all be retiring at the end of this school year. Liz Hollow, our Spanish Bilingual Teacher, will be leaving Wester Trails to take a teaching position at The International School Nido de Aguilas in Santiago, Chile. In addition, music teacher, Karen Lundgren, will be moving to Roy DeShane School and classroom teachers, Anna Opacian and Samantha Colando will move to Cloverdale and Elsie Johnson Schools for the 2019-2020 school year. We are sad to say goodbye, but wish them the best of luck as they move on to a new chapter in their lives.
We hope you have a wonderful summer break - Keep reading!!!
traducido por el traductor de Google
Como recordatorio, el último día de clases será el lunes 3 de junio. Los estudiantes asistirán por un día completo (8:45 am a 2:15 pm) en el último día de clases. Las calificaciones y los informes de NWEA se enviarán a casa con los estudiantes el lunes.
Las actividades de Field Day se llevarán a cabo el lunes 3 de junio. Nuestros estudiantes de 3er, 4to y 5to grado participarán en las actividades de la mañana de 8:50 am a 10:15 am y los de Kindergarten, 1er y 2do grado participarán de 10:15 am a 11:30 am.
Cualquier padre o miembro de la familia que vaya a asistir a Field Day debe seguir los procedimientos del visitante al registrarse en la oficina con identificación y obtener una credencial de visitante antes de asistir a cualquiera de los eventos. Para facilitar el proceso, les pedimos a los padres (que ya están en el sistema) que llamen con anticipación (630-588-6400) y le informamos a nuestras secretarias que planea asistir para que su identificación de visitante pueda estar preimpresa y esperarle cuando llegaste. Si no se encuentra actualmente en nuestro sistema, puede ingresar un día la próxima semana para que se escanee su identificación y así ingresar a nuestra base de datos de visitantes.
La Fundación Alex's Lemonade Stand para el cáncer infantil
El lunes 3 de junio, los estudiantes de Western Trails, Fiona (3er grado) y Violeta (1er grado), venderán limonada en honor a su hermano Milo. El dinero recaudado de las ventas de limonada se donará a la Fundación Alex's Lemonade Stand para el cáncer infantil. El puesto de limonada se ubicará en el área de juegos de Western Trails y abrirá sus puertas de 2:15 a.m. a 4:00 p.m. Por favor, considere enviar algún cambio de repuesto a la escuela con su hijo para donar a esta valiosa causa. Se puede encontrar más información en https://www.alexslemonade.org/mypage/1713059.
Programa de almuerzo de verano gratis ¡
CCSD93 se complace en ofrecer nuevamente el programa de almuerzo de verano de la comunidad!
Todos los estudiantes y niños de CCSD93 en nuestra comunidad de 18 años o menos están invitados a la Escuela Carol Stream (422 Sioux Lane, Carol Stream) para una comida, juegos, juegos al aire libre y oportunidades de lectura GRATIS de 11:30 am a 12:30 pm cada Día de la semana del 10 de junio al 9 de agosto!
Este año, tenemos nuevas y mejores opciones de comida caliente como pizza, macarrones con queso y perritos calientes. Asegúrese de tener en cuenta la nueva ubicación. Incluso tenemos oportunidades de bussing. Obtenga más información en www.ccsd93.com/summerlunch. ¡Un agradecimiento especial a nuestros muchos socios comunitarios!
Adiós y buena suerte
Cuando termina un año escolar, es inevitable despedirnos de nuestros alumnos de 5º grado y de los estudiantes que se mudan durante el verano. Deseamos a todos nuestros estudiantes que se transfieren buena suerte en sus nuevas escuelas. Este año, Western Trails también se despedirá de algunos de los miembros de nuestro personal actual. Nuestra secretaria escolar de mucho tiempo, Betty Bauer, la maestra de cuarto grado Ruth Miller y la paraprofesional Debbie Hoffman se jubilarán al final de este año escolar. Liz Hollow, nuestra profesora bilingüe de español, dejará Wester Trails para ocupar un puesto de docente en la Escuela Internacional Nido de Águilas en Santiago, Chile. Además, la maestra de música, Karen Lundgren, se mudará a la escuela Roy DeShane y las maestras del aula, Anna Opacian y Samantha Colando se mudarán a las escuelas Cloverdale y Elsie Johnson para el año escolar 2019-2020. Estamos tristes de decir adiós, pero les deseamos la mejor de las suertes a medida que pasan a un nuevo capítulo en sus vidas.
Esperamos que tengas un maravilloso descanso de verano - ¡Sigue leyendo!
High-quality communication is one of our goals. We welcome your feedback. Please call 630-588-6400 or email us with your comments or suggestions