Return to Headlines
Western Trails
Parent Newsletter
12-6-18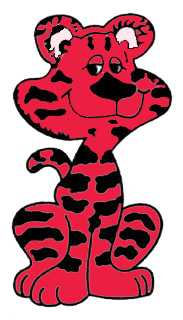 Welcome Mrs. Rasiarmos to Western Trails!
Mrs. Weber is taking some time off as she awaits the birth of her baby and during her absence Mrs. Corky Rasiarmos will be filling in for her three days a week. "Mrs. R" was a former Western Trails teacher as well as the assistant principal at Heritage Lakes, Roy Deshane and Carol Stream Schools. We are very fortunate to have her return to Western Trails.
CCSD93 Satisfaction Survey
Each year, we poll parents, students, and staff members with a satisfaction survey to seek input on our performance. Your responses will help our school and CCSD93 as a whole improve programs and services. It takes about 15-20 minutes to complete, and your answers will be completely anonymous.
Please take the survey online athttps://www.surveymonkey.com/r/CCSD93Parents2018-19or stop by our school office. Surveys should be completed by Wednesday, December 19, 2018. Thank you!
Western Trails School Improvement Goals
As you are aware CCSD93 implemented a new five year strategic plan this year. The plan is designed with the goal of providing the best education possible for the students in our community. The plan is centered around personalized learning and the four goal strategic goals of a relevant education for all students, engaged and connected employees, operational excellence and optimal learning environments.
Each year the Western Trails Building Leadership Team reviews student data in order to determine building wide goals and select strategies to meet those goals. This year we chose two goals that align to the Strategic Plan goal number one A Relevant Education for All Students.
Our first goal is centered around improving our students reading proficiency, which will be measured by our MAP assessments. Last year we had 60% of our student meet or exceed their expected reading growth. In addition on last year's PARCC assessment Western Trails had no underperforming student groups and our student growth fell into the top 10% range statewide earning us an Every Student Succeeds Act (ESSA) Exemplary summative designation for the 2017-2018 school year. We are very proud of our students' growth and this year we strive to increase the number of students who are meeting and exceeding grade level proficiency standards.
Our second school improvement goal was developed to improve our student attendance. Last year 7% of our student population were chronically absent (missing 10% or more of the school year and 21% of our students fell into the at risk absence range (missing 5 to 9% of the school year). As we work to improve attendance we are finding ways to recognize our students who demonstrate good attendance patterns. At the end of first trimester we were proud to recognize 87 students for having no absences and no tardies during our first trimester!
Recess Reminder
Now that winter has arrived we want to remind parents that our students will go out daily for recess as long as the windchill temperature is above 10 degrees Fahrenheit. Please make sure you send your children to school each day with warm winter gear including boots, snow pants, and a warm winter jacket. Students who do not wear snow pants and boots will remain on the blacktop during recess.
Parenting Workshops
Changing Children's World Project & CCSD93 are offering three part parenting workshops beginning next week. Workshops for parents with students in Pre-K through 2nd grade are being held at the D93 Early Childhood Center and workshops for parents of students in 3rd through 8th grade will take place at Jay Stream Middle School. For more information please click on this link Parenting Workshop Flyer
Holiday Sing Along & Winter Parties
On Friday, December 21st classroom room parties will take place from 2:30 until 3:30 p.m. Prior to the parties our students will gather in the gym for a holiday sing along at 2:00 p.m. The holiday sing-along is not a presentation, but an opportunity for all of our students to gather together and get into the holiday spirit by singing holiday songs. If you would like to sing along with us, please arrive at 1:55 to check in at the office for a visitor badge. Please be aware that only room parents that have been pre-approved to participate in the classroom parties will be able to visit the classrooms before, during or after the parties. Thank you for your understanding. Thank you to the PTA and room parents for organizing and providing treats for our students.
Student Council Happenings
The Western Trails Student Council members are very busy this month. Once again they have been assisting with the Christmas Sharing program. Non-perishable food items and toiletries will be collected through December 12th. Christmas Sharing is a village sponsored event that allows Carol Stream residents to share with other residents who may find themselves in need of extra help through the holidays. We want to thank everyone who has been participating in the week long spirit day and food drive!
On Saturday, December 8th, the Student Council Holiday Breakfast will be held from 9:00 a.m. to 11:00 a.m. in the gym. The menu includes pancakes, eggs, sausage, fruit, juice and milk. The Western Trails Chorus and Orchestra will also be performing. If you do not yet have your tickets they can be purchased at the door for $4.00 per person, or a $12.00 family maximum.
Candy cane orders are being taken through December 14th. For the cost of $0.25, students may purchase candy canes for themselves, family members, staff or classmates. All candy canes will be delivered on Friday, December 21st.

PTA Fundraisers at Chili's and Papa John's
Dine with Chili's Dec 12th 2018-January 11th 2019 and they will donate a percent of proceeds to Western Trails PTA! Flyers will be sent home with students this week.
Place an online order at Papa John's @ PAPAJOHNS.COM on December 14th or December 15th and 20% of your order will be donated to the Western Trails PTA. Use the code FUND when placing your order.



High-quality communication is one of our goals. We welcome your feedback. Please call 630-588-6400 or email us with your comments or suggestionsa