Serving Bloomingdale, Carol Stream, and Hanover Park
Return to Headlines
CCSD93 Summer Learning Quick Tip: Public Libraries Offer Amazing Resources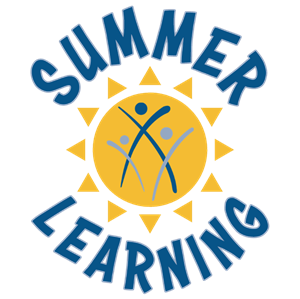 CCSD93 Summer Learning Quick Tip:
Public Libraries Offer Amazing Resources
Each Saturday through the end of July (except July 4), CCSD93 will provide Summer Learning Quick Tips that you are encouraged to use to help your child stay sharp throughout the summer so they are ready to hit the ground running when the 2020-21 school year starts.

Today we highlight our public libraries. Visit your local library online or in person when able! Many offer free summer reading programs, digital resources, mobile internet connection, and even curbside pick up for books and movies. Here are a few highlights:
Carol Stream Public Library
Bloomingdale Public Library
Poplar Creek Public Library
As always, feel free to explore CCSD93's Summer Learning website at www.ccsd93.com/SummerLearning for even more tips and learning opportunities.
---
Consejos Rápidos Para El Aprendizaje en el Verano en CCSD93:
Las Bibliotecas Públicas Ofrecen Recursos Maravillosos
Cada sábado hasta el final de julio (excepto el 4 de julio), CCSD93 proporcionará Consejos Rápidos Para El Aprendizaje en el Verano que pueden usar para ayudar a sus hijos a mantenerse aprendiendo durante el verano para que estén listos para aprender cuando comience el año escolar 2020-21.
Hoy les presentamos sobre nuestras bibliotecas públicas. ¡Visiten nuestras bibliotecas locales en línea o en persona (cuando sea posible)! Muchas ofrecen programas de lectura en el verano gratis, recursos digitales, conecciones de internet móviles, y hasta la oportunidad de recoger sus reservaciones de libros y películas en la acera. Aquí les presentamos más información:
Biblioteca Pública de Carol Stream
Biblioteca Pública de Bloomingdale
Biblioteca Pública Poplar Creek
Cómo siempre, siéntanse libre de explorar la página en línea de Aprendizaje de Verano de CCSD93 en www.ccsd93.com/SummerLearning para aun más consejos y oportunidades de aprendizaje.