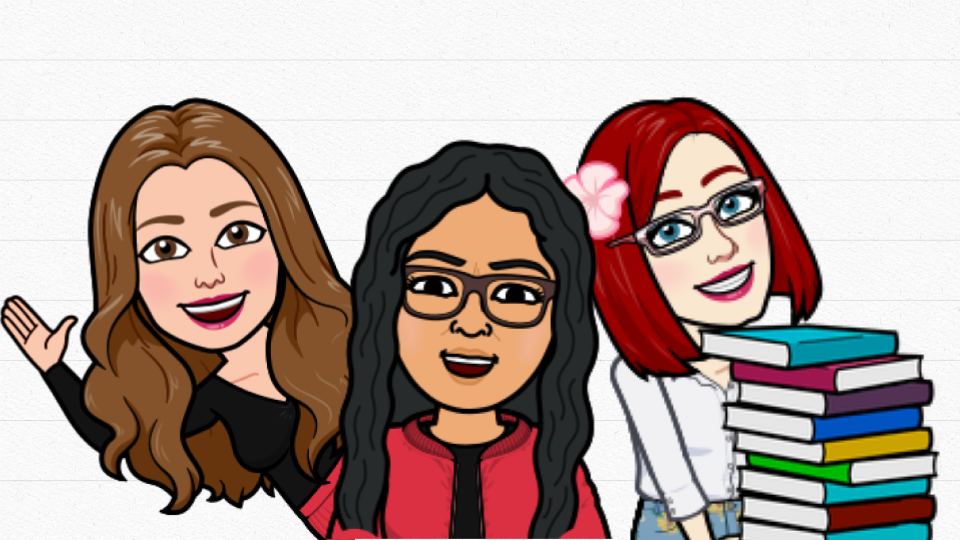 Mission Statement

The mission of the Carol Stream School Innovation Center is to promote and encourage a lifelong love of reading and learning by providing access to a variety of resources for students and staff. We aim to be an inclusive space respectful of everyone's informational needs and literary tastes.

Carol Stream School Innovation Center Staff

Gabriela Auld - Innovation Media Specialist

Jennifer Welch - Innovation Center Paraprofessional

Linda Spadlowski - Help Desk Paraprofessional

630.588.5417
Innovation Center
And the Winners Are...

If you are experiencing technology problems, get help in one of these ways:

Call Miss S. at school: 630-588-5417
Email techhelp@ccsd93.com or spadlol@ccsd93.com

Don't delay; get help right away!
---

Curbside Checkout details:

The Carol Stream Innovation Center will offer curbside pickup of library books twice a week, on TUESDAYS and THURSDAYS, from 11-1p.m. outside Door 8 (gym exit). Place a sign with the student's name in the passenger window and staff will bring out your books. If you cannot make it during that time, feel free to come to the Main Office through Door 1 to collect your reserved books from 8:30 a.m. - 4 p.m.

Each student (except Kindergarteners) may place up to 4 holds, but only 2 books at a time will be checked out (based on what is available) per student. Holds must be placed by NOON on Monday or Wednesday before scheduled checkout dates.

Kindergarten begins the school year borrowing one book at a time. As the year progresses, this may change.

Why only 2 books?

So everyone can get a chance at poplular books and to try to make sure you get books you want.

What if one of my books isn't available?

To get a better chance at getting the books you want, make sure to only hold books that say they are currently IN. If your book isn't available, we will do our best to substitiute a "read alike."

How long can I keep my books?

Books will be checked out for 14 days, and you can renew by emailing welchj@ccsd93.com or auldg@ccsd93.com.

How often can I exchange books?

Up to once a week. When you return books, we will have to wait 3 days to check them in - but you can take new books the day you return them, so just place 2 more holds by noon the day before you plan to return your books, and we'll know you're ready for more!

Can I be sure taking books is safe?

We are following CDC, State, and Local Guidelines to be sure ALL books are handled safely. No books will be checked out to anyone new until they have been quarantined for 7 days, meeting established guidelines. Your books will be handled as little as possible, and packaged as safely as possible

How will I know my books are ready?

We will send an email to you and your parent (if they have provided an email to the school) the night before to let you know your books are checked out to you and waiting. The email will show all books you have checked out.